Filing for Divorce in Killeen
Full-Service, Personalized Divorce Representation in Bell County
Filing for divorce can be one of the most challenging times in a person's life. In Killeen, TX, divorce proceedings are handled in the Bell County District Court. A divorce can be granted on either a no-fault or fault basis, with the former being more popular due to its less complicated process. The court will consider issues such as division of property, spousal support and child custody during a divorce hearing. When divorce is the only option, Nancy Perry Eaton can provide the compassionate and skilled legal representation you need.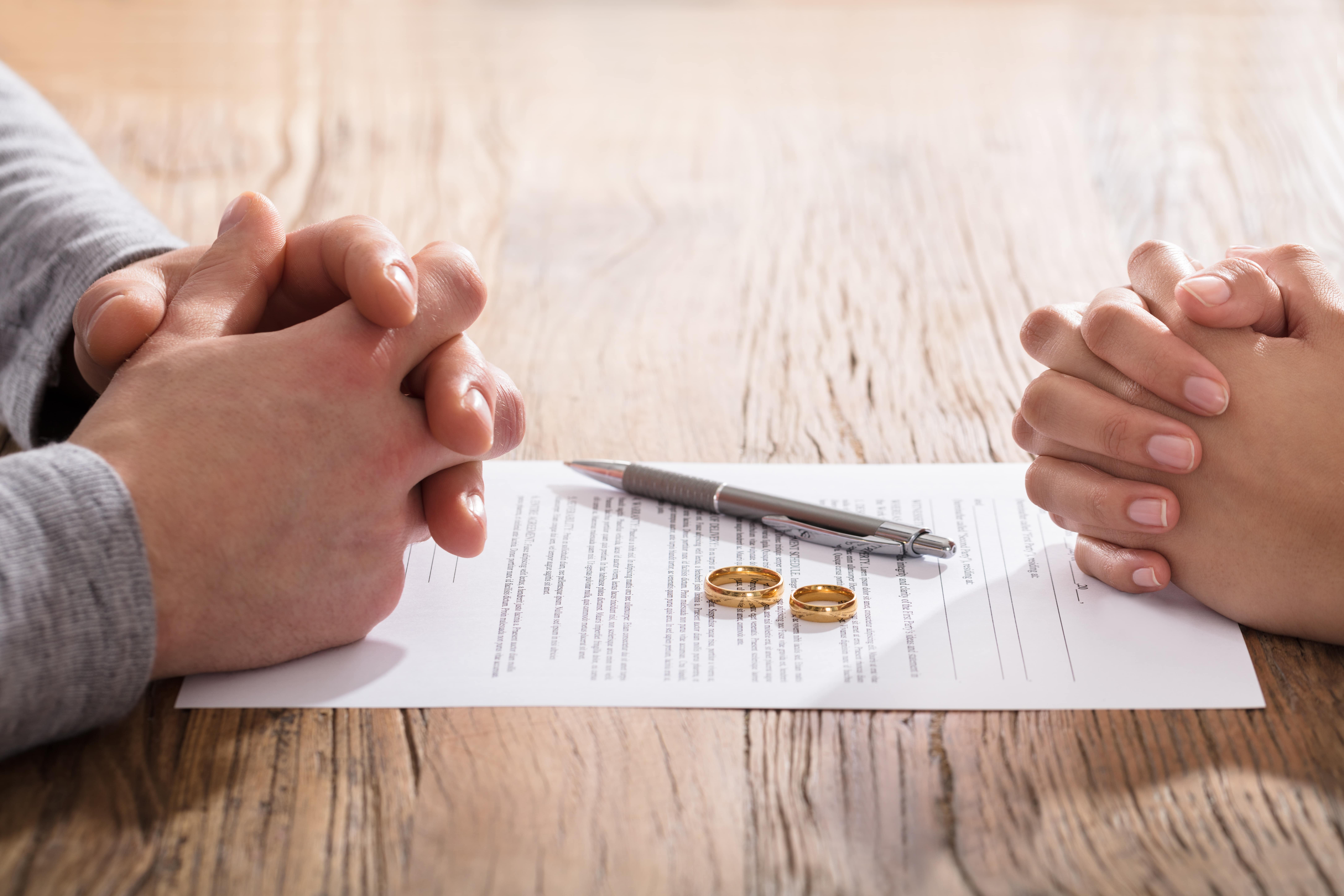 When you hire the Law Office of Nancy Perry Eaton, PLLC, you can enjoy the benefit of discussing your case with Killeen divorce lawyers who emphasizes personal attention for every client. Nancy's nearly three decades of experience provides her with the knowledge to handle your unique situation.
---
When you are ready to discuss your case with a Killeen divorce attorney who will genuinely listen to you and empathize with your situation, call (254) 221-8588 or contact us online to get started.
---
Handling a Variety of Divorce-Related Issues
During a divorce, various matters need to be attended to. It is crucial to have a lawyer who has extensive experience dealing with areas that are pertinent to your case.
The Law Office of Nancy Perry Eaton, PLLC provides quality representation for a variety of divorce matters, including:
Regardless of your specific circumstances, Nancy can help you understand your rights and legal options, explain all the complex legal jargon in layman's terms, and guide you toward a fair outcome.
How to File for Divorce in Texas
Making the decision to file for divorce can be incredibly hard, and that's only the beginning of the process. The steps one must take to file for divorce differ from state to state. Each case has its differences and each couple will require unique guidance, based on what their circumstances are with property, children, length of the marriage, financial standing, among other factors.
Generally, the steps to file for divorce in Texas include:
Step 1. One person must file the Original Petition for Divorce.

The Original Petition for Divorce is basically what starts the whole process of divorce. The petitioner must file this document, along with the filing fee, at the appropriate courthouse. One of our attorneys can aid you in filling out your paperwork and determining which jurisdiction you are located in. Upon filing the paperwork, the petitioner will receive their case number from the court clerk.

Step 2. Serving the papers.

Now that the petition for divorce has been filed, the document must be served to the other party. There are multiple ways a respondent can be served the divorce papers, such as through a law enforcement official or by a trusted friend or relative. The respondent is also able to sign a waiver called a "Waiver of Service," which means that he or she has acknowledges that they have received the notice. Just because the respondent has agreed to receive the notice, or has been served the notice, this does not mean that he or she agrees to the terms of the divorce.

Step 3. The divorce hearing.

At this point, a hearing will be required. This means that both parties will need to go to court to present evidence and state their wishes for various issues, such as child custody, spousal maintenance, property division, as well as division of debts and assets. If the parties agree on these terms, it will be considered an uncontested divorce. Uncontested divorce goes much smoother and faster than contested divorce. Contested divorce will happen if the parties cannot agree on the terms, in which case multiple hearings will be required, as well as negotiations and more evidence.

Step 4. Receiving the final divorce decree.

This step in the process may take either a very short or long time, such as months or years, to arrive to. This depends on how well the parties can negotiate the terms of the divorce. The judge will present you will a divorce decree at this stage in the process. Texas requires a mandatory 60-day waiting period between receiving your divorce decree and signing it.
This is just a basic guide of the process of divorce in Texas. We strongly recommend seeking the assistance of an experienced Texas divorce lawyer at Law Office of Nancy Perry Eaton, PLLC to guide you in your own unique circumstances.
Is Texas a Fault-Based Divorce State?
Texas allows for a couple to file for divorce based on both "no-fault" and "fault" grounds. A no-fault divorce in Texas would be filed under "insupportability". This basically means that the marriage can't be supported any longer due to a conflict in personality between the spouses and no hope of reconciliation. This is the simplest ground to file divorce on since it doesn't require proving any fault in the other spouse.
What Are Grounds for Divorce in Texas?
There are several "faults" that divorce can be based on in Texas, including:
Cruelty
Adultery
Felony (imprisoned for at least one year)
Abandonment (for at least one year)
Separation (for at least three years)
Mental hospital confinement
Residency Requirements for TX Divorce
Another requirement to consider when filing for divorce in Texas is the residency requirement. A spouse must be a Texas resident for at least 6 months and a resident of a county in Texas for 90 days before filing for divorce. Furthermore, after the divorce is filed, it can't be finalized for at least 60 days.
For additional questions regarding your specific situation, don't hesitate to contact our experienced attorney.
Do I Need a Lawyer to File for Divorce?
In Texas, you are not required by law to hire a lawyer to file for divorce, but it's generally recommended, especially if your situation is complex or involves significant assets, child custody matters, or if you and your spouse are in disagreement about important issues. While you have the right to represent yourself, navigating the legal intricacies of divorce can be challenging without proper legal expertise.
Divorce involves a multitude of complicated legal considerations, including property division, spousal support, child custody, and child support. Without legal guidance, you might inadvertently overlook crucial details or make decisions that could have long-term implications. The experienced Killeen divorce attorneys at Law Office of Nancy Perry Eaton, PLLC will provide you with valuable advice, ensure that your rights are protected, and help you reach a fair settlement.
Moreover, even in amicable cases, having an attorney review your divorce paperwork before submission can prevent potential errors or delays. They can guide you through the paperwork requirements and procedural steps, saving you time and minimizing stress during an already emotionally trying period.
While hiring a lawyer is an added expense, it's an investment in ensuring a smoother and more secure divorce process. If you're uncertain about whether to hire an attorney, contact us online today to discuss your situation and make an informed decision about the best course of action for your individual circumstances.
Do I Have to Go to Court to Get Divorced?
A traditional divorce proceeding that involves going to court can be time-consuming and financially and emotionally draining. If you and your spouse believe that you can work out a settlement on divorce-related issues on your own but still want legal protection, collaborative divorce may be a suitable option.
This type of divorce is designed to bring about a settlement that satisfies the needs of both individuals. It can also promote the continuation of a healthy, functional relationship between the parties after the divorce. If you would like to learn more about collaborative divorce, check out our Collaborative Divorce page or contact the Law Office of Nancy Perry Eaton, PLLC today.
---
Call (254) 221-8588 or contact us online now to schedule a consultation with our divorce lawyer in Killeen and get the help you need to move forward.
---
Schedule Your Consultation Today