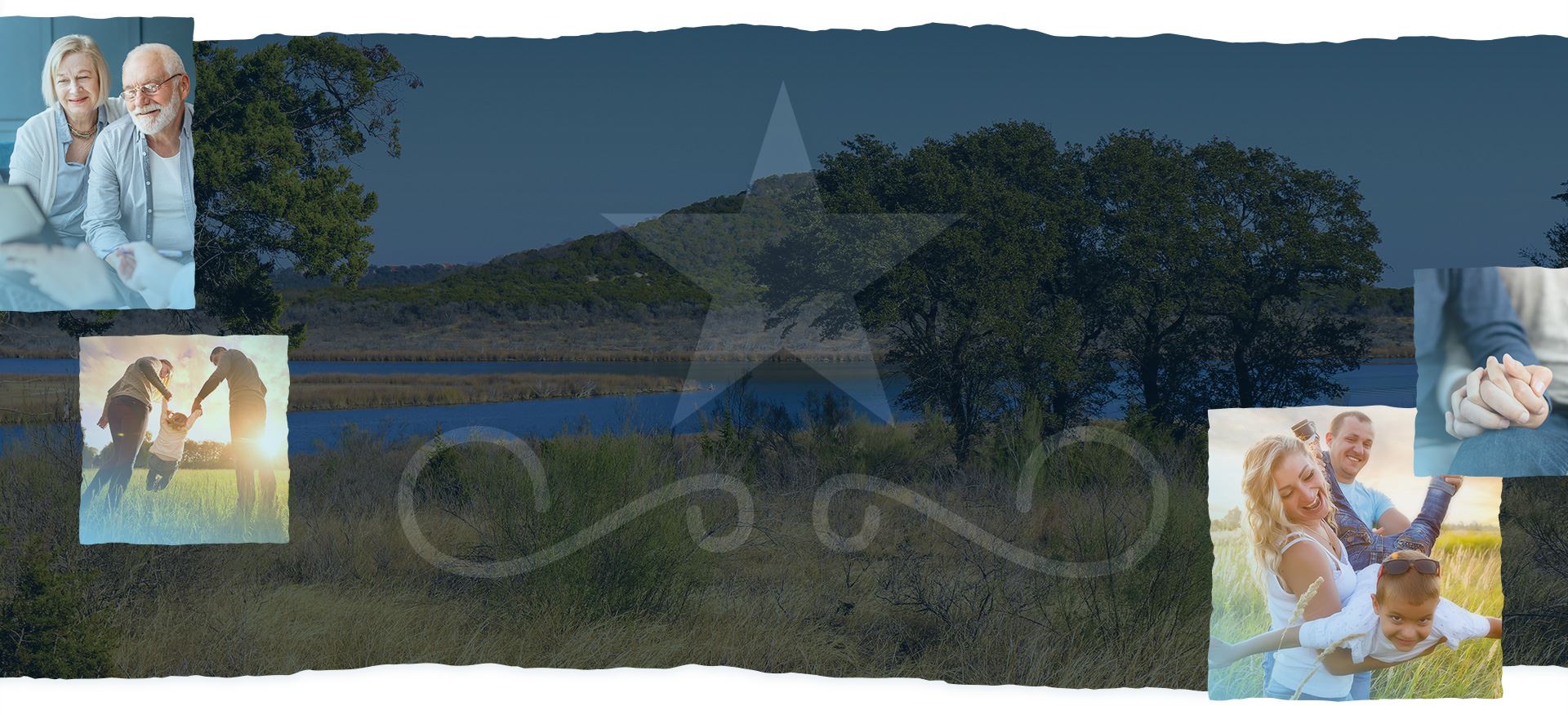 A practice built on Honesty & Integrity Whether you have family law or estate
planning legal needs, Nancy will guide
you through the process and educate
you every step of the way.
Experienced Child Custody & Support, and Family Law Attorneys in Central Texas
It can be tough to realize that "happily ever after" wasn't meant to be, and while getting married a big step in a person's life, filing for divorce can be equally important. Since 1992, Nancy Perry Eaton has practiced law in the State of Texas, giving her important insights and guidance to help explain your case to you in simple terms.
As your Killeen divorce lawyer, Nancy will make sure you understand the details of your situation and can make the best use of your options to gain a better chance for a favorable outcome.
If you're ready to take the first step in your case, don't hesitate to call our office. We know that decisions affecting the family are sensitive in nature and not made lightly.
That's why we willingly offer consultations at which you can discuss your case with a professional and learn about your options moving forward. We also offer payment plans and financing options for those who need them, because we truly believe that quality legal services should be available to all.
Dial (254) 221-8588 now to get started on your case. You can also contact the firm online.
Full-Service Family Law & Estate Planning Firm Providing Personalized Representation
Whether you are considering divorce, need to make changes to your child custody arrangements, or you want to create a will for your estate, the Law Office of Nancy Perry Eaton, PLLC can help you move toward the outcome that will best preserve your interests for years to come.
Decades of Experience as a Family Law Attorney in Bell County
When ending a marriage, fighting a custody battle, or simply drafting a prenuptial agreement, communication is key – and at The Law Office of Nancy Perry Eaton, PLLC you'll get exactly that. For more than 30 years, we've dedicated ourselves to providing our clients with supportive, full-service representation that can't easily be found at just any law firm.
We believe the key to a successful case is open and honest communication. As such, our clients are kept fully abreast of every advancement in their case as it happens, from minor activity to major updates.
How To File for A Divorce In Texas
Filing for divorce in Texas involves several steps, and it's essential to understand the process. Keep in mind that divorce laws and procedures can change, so it's advisable to consult with an attorney or check the latest information from the Texas court system. Here are the general steps to file for divorce in Texas:
Residency Requirements: You or your spouse must meet the residency requirements to file for divorce in Texas. Either you or your spouse must have lived in Texas for at least six months, and in the county where you intend to file for divorce for at least 90 days.
Prepare Your Divorce Petition: You need to prepare the divorce petition or "Original Petition for Divorce." This is the legal document that formally starts the divorce process. In the petition, you will need to state the grounds for divorce, whether it's "no-fault" (insupportability) or based on fault grounds like adultery, cruelty, abandonment, or a felony conviction.
File the Petition: Take the completed divorce petition to the county courthouse in the county where you or your spouse meet the residency requirements. File the petition with the Clerk of Court's office. You may have to pay a filing fee, but you can request a waiver of this fee if you cannot afford it.
Notify Your Spouse: After filing the petition, you must serve a copy of the divorce papers to your spouse. This can be done through a process server, certified mail with a return receipt, or other legally accepted methods. Your spouse will have a certain period to respond to the petition.
Response and Waiting Period: Your spouse has a limited amount of time to respond to the divorce petition, typically around 20-21 days after they are served. If your spouse does not respond within the given time, you may request a default judgment.
Temporary Orders: If there are pressing issues like child custody, support, or spousal support that need immediate attention, you can request temporary orders from the court. These orders will be in effect until the final divorce decree.
Discovery and Negotiation: Both you and your spouse, with the help of your attorneys if you have them, will exchange information about your assets, debts, and other relevant matters. You may negotiate and try to reach agreements on property division, child custody, and other issues. You can also consider mediation to help in the negotiation process.
Final Hearing: If you and your spouse cannot reach an agreement, the divorce case will go to a final hearing before a judge. At this hearing, both parties will present their case, and the judge will make the final decisions regarding property division, child custody, and other matters.
Final Decree of Divorce: Once the judge signs the final decree, your divorce is finalized. This document outlines the terms of your divorce, including property division, child custody, and any financial obligations.
Post-Divorce Matters: After the divorce is finalized, there may still be matters to address, such as changing your name (if desired), updating financial accounts, and following through with the terms of the divorce decree.
It's important to note that divorce proceedings can be complex, especially when there are significant assets or child custody issues involved. It's advisable to consult with an attorney to ensure that your rights and interests are protected throughout the process. Additionally, Texas laws and procedures may change, so consulting with a legal professional will help you navigate any recent changes in the law.
Learn more about non-toxic divorce by calling our firm at (254) 221-8588 today.
Also Offering Estate Planning Services
With our estate planning services, our divorce attorney in Killeen can do more for your family. At The Law Office of Nancy Perry Eaton, PLLC, we can help you prepare a comprehensive estate plan that addresses important affairs that occur during your life and after you pass away.
By helping our clients create wills and establish trusts, we can provide the assurance they need that their wealth will transfer to their loved ones as they intend. We can also help out clients address issues crafting advanced medical care directives, creating a financial power of attorney, and directing the legal guardianship of any dependents they may leave behind.
No matter your age, health, or wealth, starting on your estate plan right now can be the most important thing you'll do. We also offer probate services to help the loved ones of the recently deceased work through the probate process and close their family member's estate.
Personalized Attention to Every Case

Built on Honesty & Integrity

Work Directly With Your Attorney

Educates You Every Step of the Way

Payment Plan & Financing Options Available

Three Decades of Experience
From The Front Desk To The Courtroom, Let Us Help You
The results of a family law action—whether it be divorce, a support modification, or a heated child custody battle—can have implications for your life years down the road. For this reason, we invest a lot of time into the planning portion of your case to ensure all decisions and actions are made under sound mind and in good conscience. And, for your convenience, we make ourselves accessible beyond the standard 9am-5pm office hours. When you work with our team, your attorney will be available for quick responses to questions and you can always ask for an after-hours or weekend appointment as the need arises. We also offer payment plans and financing options for our clients. We're here to help you through this, whatever it takes.
Attorney Nancy Perry Eaton puts a deliberate focus on keeping or making divorces non-toxic. You have no doubt heard about messy divorces that left spouses feeling bitter and angry at each other. But this is not the only way to end a marriage. With our encouraging and compassionate approach to divorce proceedings, we can show you and your spouse the benefits of cooperation and mindfulness, not just for yourselves but also for your children. Non-toxic divorce also helps avoid getting the court heavily involved in your personal life, which everyone can agree is a win.
Practice Areas
How Can We Help You?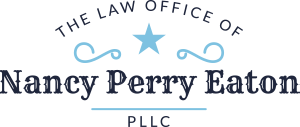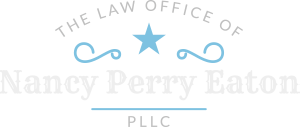 From the front desk to the courtroom, my concerns were addressed and eased.
Nancy Perry Eaton

Attorney/Owner

Nancy has been practicing law since 1992. Her practice has focused on family law, probate, estate planning, real estate, and business law. Nancy focuses on alternatives to allow people to reach agreements outside the courtroom. She graduated from the ...

Thomas L. Young

Associate Attorney

First, is God; second, family; third, country. I am an United States Army Veteran, former (but always current!) Cavalry Scout Team Leader. In the Army I was in charge of several Soldiers and a lot of equipment. I was the Small Kill Team Leader (we set up ...

Gabby Gabourel

Paralegal

Born and raised in Los Angeles, California, Gabby Gabourel is the creative mind at the Law Office of Nancy Perry Eaton, PLLC. She studied at both California Design College and Los Angeles Trade-Technical College in Fashion Design and Merchandising. Her ...

Minnie Kilpatrick

Legal Assistant

Minnie was born in Germany as a military kid. Her father was later stationed here at Fort Hood and she's lived in the Killeen area ever since. Minnie graduated from Ellison High School in 1991 where she was a cheerleader and studied drama. She also ...

Anna Hughes

Paralegal

Anna, who has rapidly built a successful career as a paralegal, provides valuable assistance to Attorney Nancy Perry Eaton in the family law department. With a bachelor's degree in psychology and many years of experience in family law, Anna has a true ...

Tyniska "Ty" Davis

Paralegal

Ty was born in Germany as a military kid. Her father was later stationed here at Fort Hood and she's lived in the Killeen area ever since. Ty graduated from Shoemaker High School in 2009. She went to McLennan Community College and received her Associates ...
Schedule Your Consultation Today